- This is gonna be long -

Welcome to one of the best surfcamps in Europe and the first one in Portugal since its creation in 1993.
Baleal Surf Camp is an opportunity to learn surf, meet great people, have party and dive in surf culture and Portuguese culture also. Baleal and Peniche areas are great because they can offer you different surf spots (north, west, south...) at a very short distance from each other. So it doesn't matter how good the conditions look like: waves are here along all the year.

Here I show you my beautiful experiencie through two seasons in Baleal: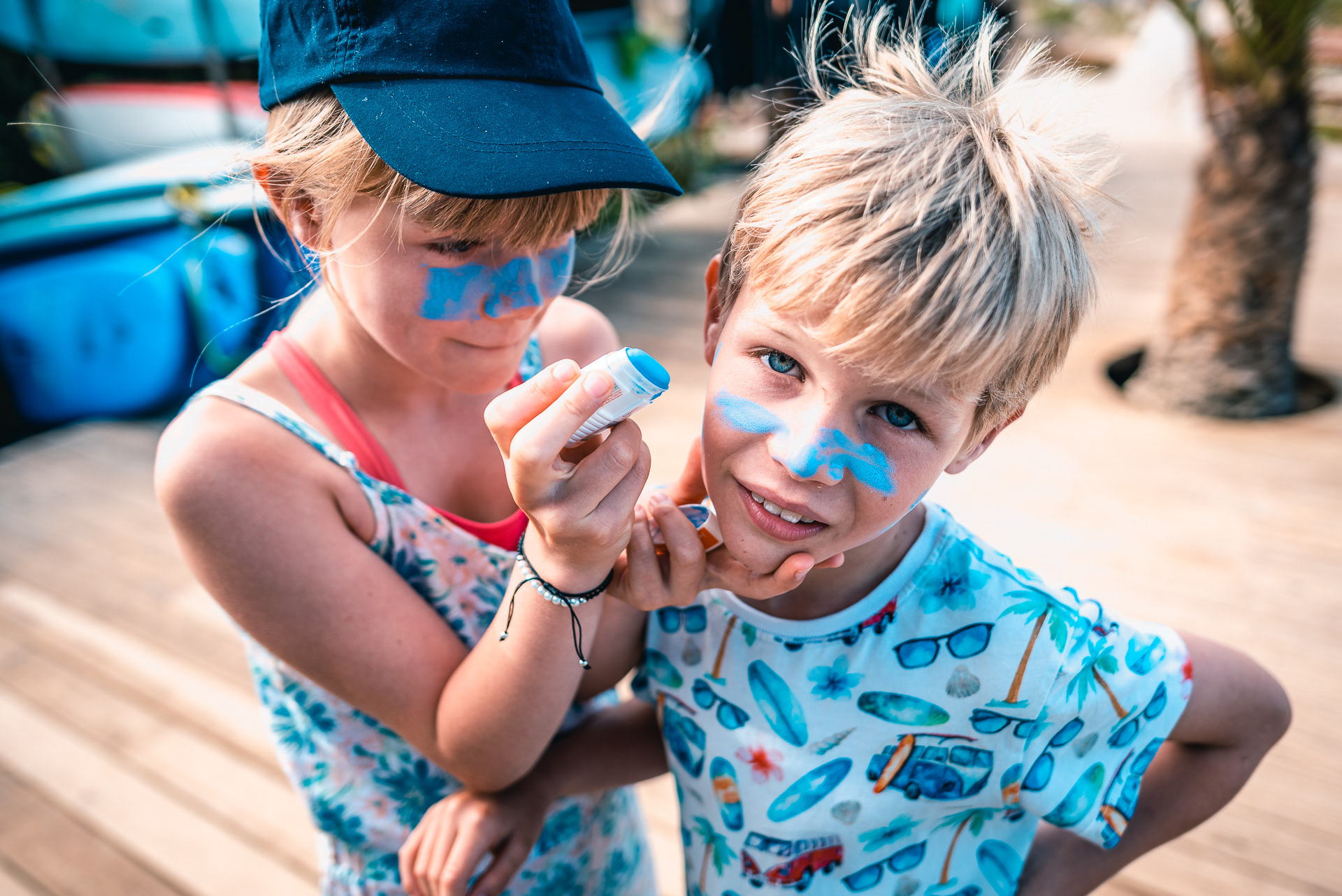 As you can see, there is a lot of time to enjoy the ocean. Get out of your comfort zone is the first thing you are going to do Monday morning, and frustration is part of the sport, but in the end just a couple of seconds in the top of the wave deserves all the effort. 

There is also time to laugh out loud with friends, family or just new people of any part of the world.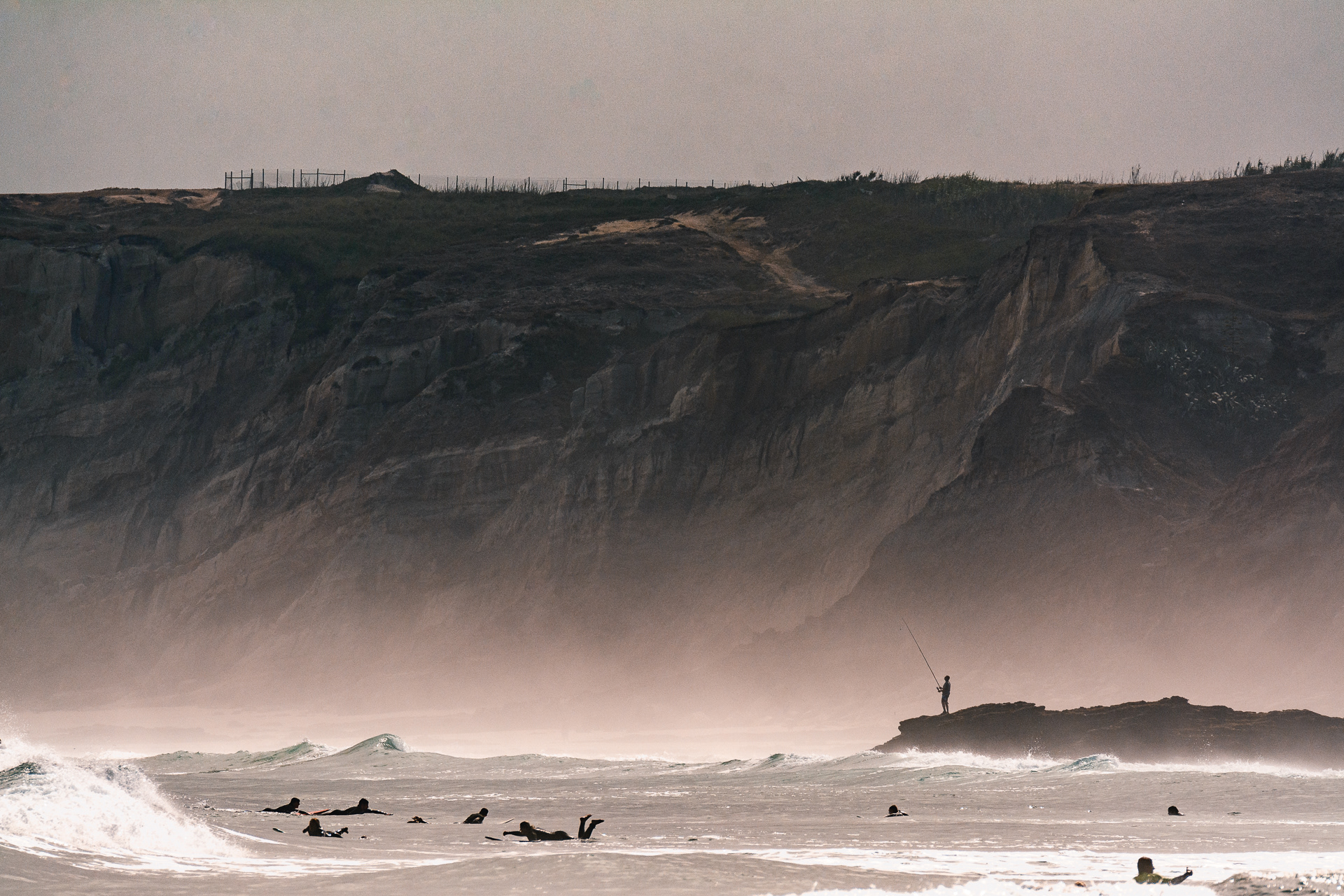 After a couple of sessions a day, you are able to relax at the bar, get some drinks or have lunch. Bar do Bruno is right next to the camp, and there used to be live music and great spot to enjoy a great sunset. 




At night, people in the hostel use to try to get closer. We teach some people to play póker (without money) or some others teach us things of their countries. It's amazing how such different people can have so good times together in less than a week. Sometimes barbecues end up at dance parties.




Sometimes, because of the conditions change, we change spots and we do surf trips. It's nice to surf in Supertubos, for example, the beach used for the MEO Rip Curl competition of the World Surf League.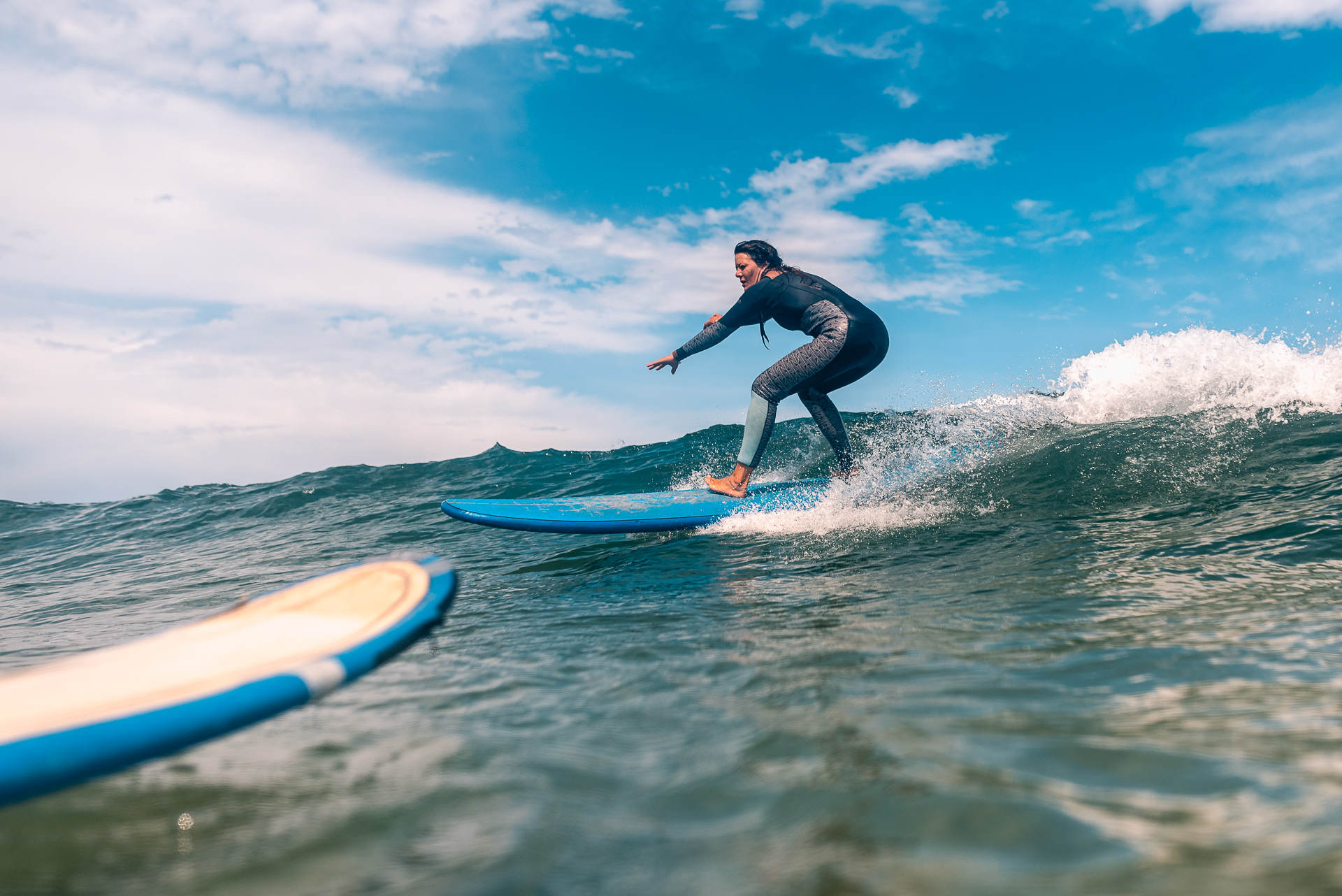 To skate is another part of this experiencie. We used Carver skateboards to learn how to move or how to turn. Different and dynamic way to learn surf concepts. Our instructors choose spots by their way and made it funny and enjoyable. Personally I'm so fan of Carver skateboarding. 




The Yoga class:

Breath, clear mind, focus on your body, flexibility, balance. 

When you are surfing, you are completely exposed to the ocean. The waves are changing and moving yourself easily.  The risk is real. That is why is so important to clear your mind and stay focused on what you are doing.

Once you learn how to breath properly, you will be able to relax youself and avoid stress. Also this is good for all tasks in your life. Once you get used to breath in a good way, your fatigue will be less and you will enjoy more the experience.

Finally, the flexibility is another important benefit of practice Yoga. Something as basic as raising your chest when you are on the board is going to be much simpler with the continued practice of Yoga. After just a few classes you will have more balance. it's amazing to feel yourself comfortable in the water.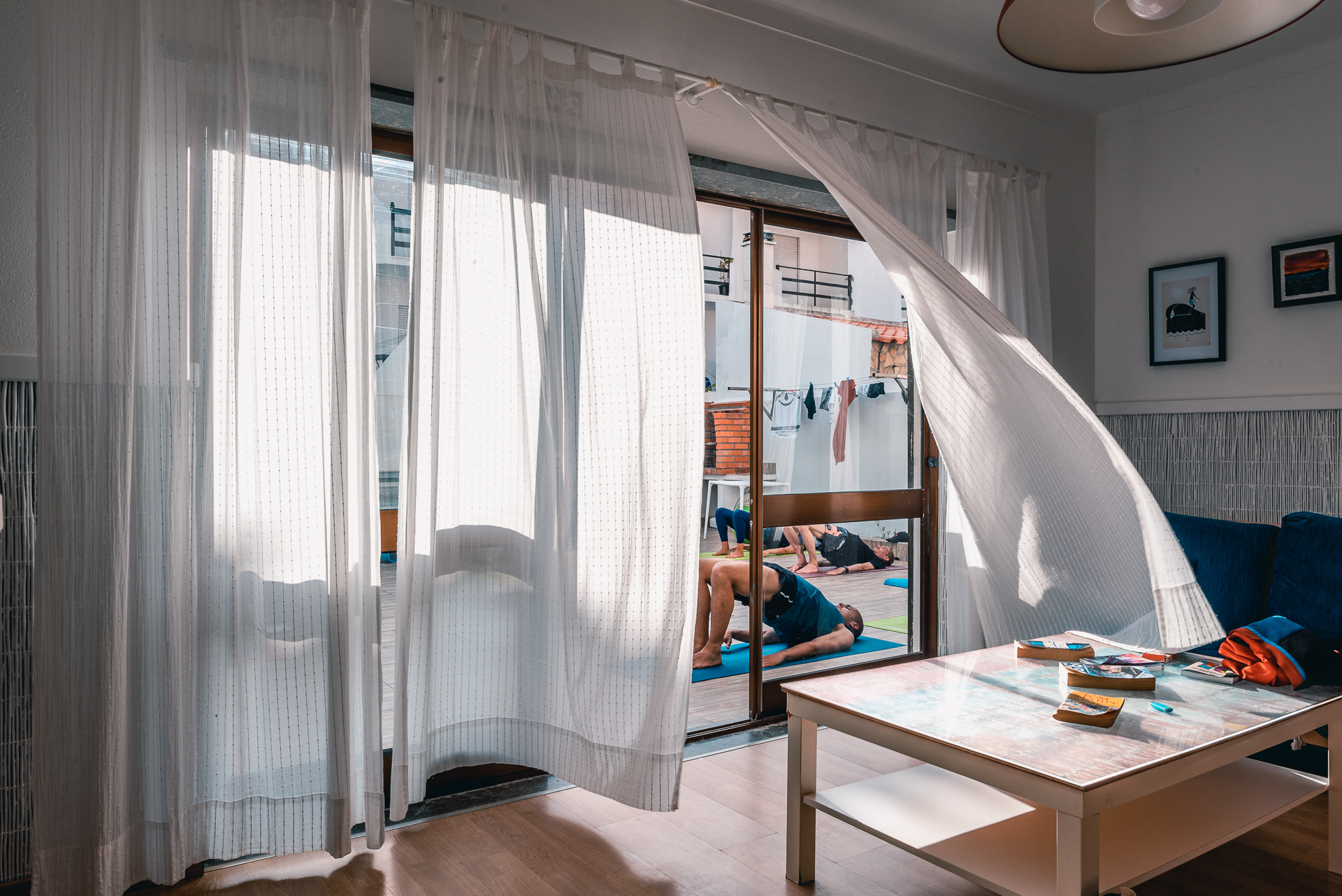 At the end, enjoy the experience is the most important thing: have fun, smile, meet people and try new things.

Life is better at the beach.


If you don't want to appear in one of these photos, please send me a message.