There are a lot of well known parties and festivities in Spain: San Fermines, Tomatina, Fallas... But inside the country you can find the most special traditional festivities: those of small towns, usually during the summer.

In the spanish small towns, groups of friends wear same t-shirts to define the group. "Peña+title", that is the name we put to any fixed group. 

The wet is the initial party of a week of festivity. We all meet in the square and start to drink and dance, and we wait for the band. Finally, kids and not so kids start to go throught the streets while all the neighbours throw us water from the doors, windows and balconies. We mix the music, water and friends in 3 hours of happiness running, dancing and wetting our friends. 

Here is the result of consider yourself enough old to go on this party and too young to abandon it: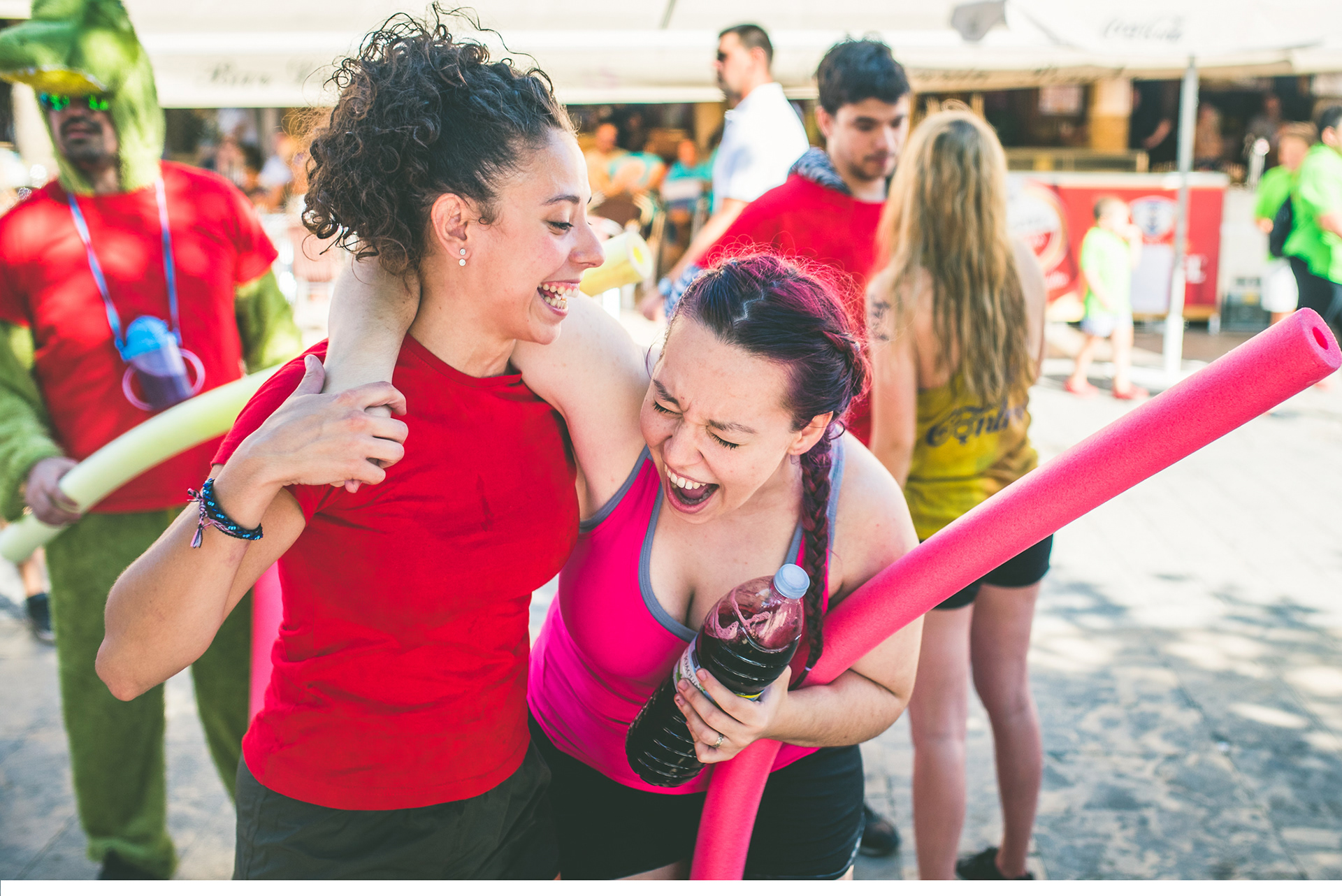 Toro
www.toroayto.es
If you don't want to appear in one of these photos, please send me a message.