28th of December in Spain is like April Fools Day in other countries. We try to joke with the people as usual.

But in Ibi (Alicante), they celebrate an absolutely different festivity this day. Two sides fight for the ficticional control of the city. By one side, "the floured" have taken the city. By the other side, the oposition disagree. The battle is epic, full of flour and eggs in the main square of the city, and they finish with color smoke and a really random "drunk firecrackers" show. Spectators are allowed but by their risk.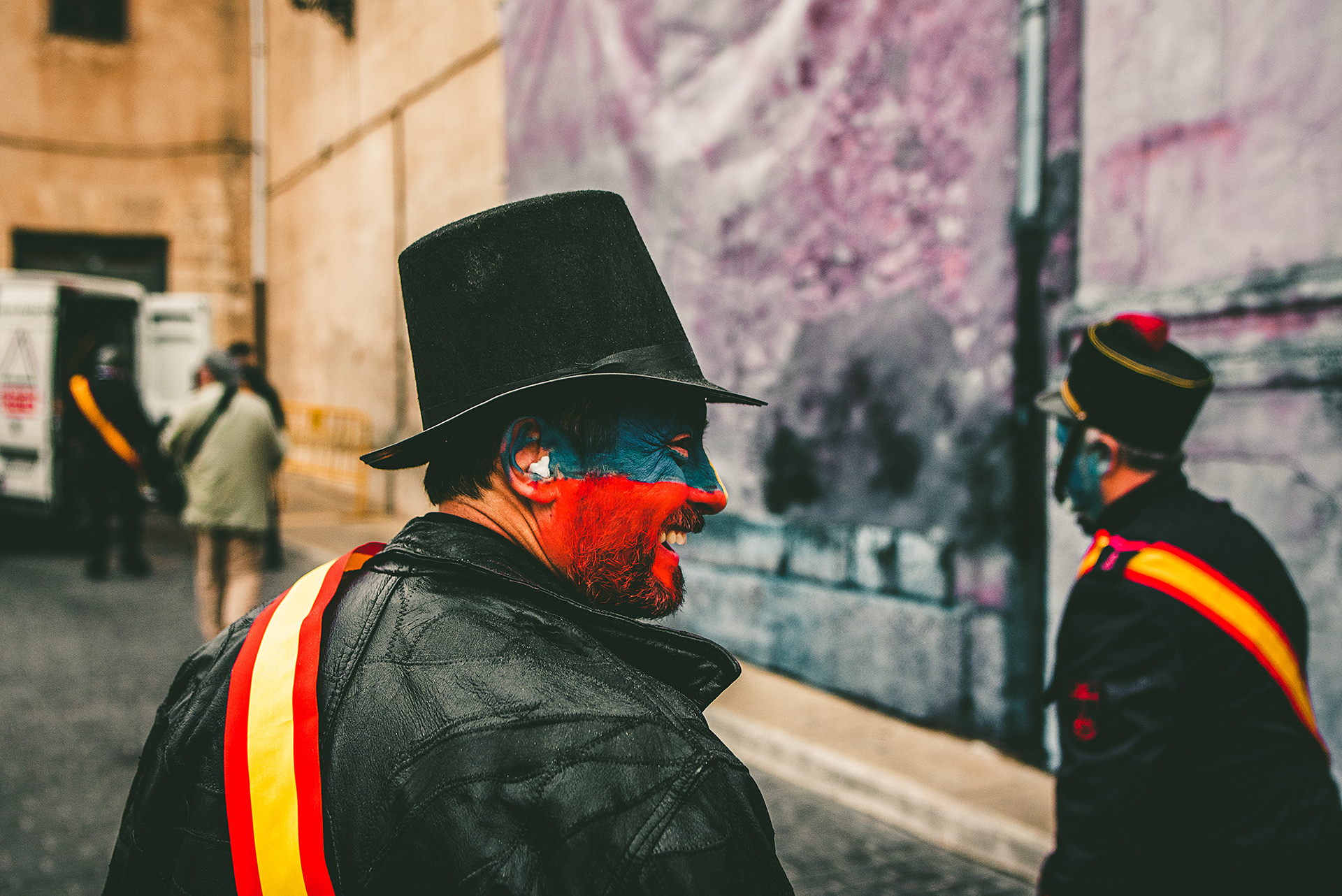 Els Enfarinats 
If you don't want to appear in one of these photos, please send me a message.